HORUS provides capacity building services to FIs (microfinance institutions, commercial banks, development banks, public banks) in numerous areas:
MFI set-up and management
Strategy and business planning
Marketing & product development
Risk management and internal control
Management Information Systems (MIS)
Processes and organization
Human Resources management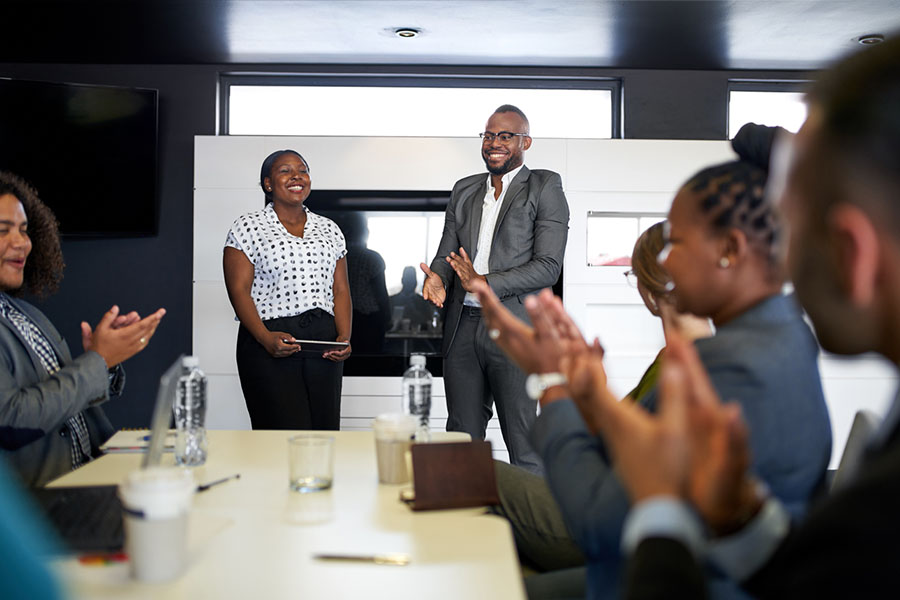 MFI set-up and management
The creator of the Advans Network and its operator until 2016, HORUS has set-up 9 Microfinance Institutions, from the feasibility study right through to the development phase. HORUS has also been the key technical assistant for several microfinance institutions outside of the Advans Network.
HORUS knows that best business management practices are crucial to offering inclusive financial solutions on a sustainable basis.
Our approach is pragmatic:
HORUS provides microfinance institutions with a strong and comprehensive set of tools and methods with which to achieve their goals.
HORUS seconds expatriate managers and technical assistants to ensure efficient know-how transfer to local managers and teams.
HORUS provides staff on short to medium-term assignments, as well as backstopping services, to address all specific needs for the sound development of the MFI.
Strategy & business planning
We support financial institutions in defining their strategies, through participatory approaches, thus ensuring a shared vision within the organization. We then help them transpose this strategy into business and action plans, including the drawing up of financial projections. We provide the institution with all relevant tools for efficient implementation and follow-up.
Marketing & product development
We design client segment-oriented marketing strategies.
Our interventions include:
Market studies
Client surveys and studies
Product development
Design of distribution channels
Risk management & internal control
HORUS works with financial institutions on designing and implementing tools, organizations and processes for risk management, internal control and internal audit.
Our actions include:
Diagnosis of risk management, internal control and internal audit systems at an institution
Risk mapping
Risk management tools
Structuring of the internal control system and related adjustments to policies and procedures
Organization, procedures, tools and methodologies for the internal audit unit
Analysis of risk related to the credit documentation, especially by means of a risk scoring tool to assess the credit application
Management Information Systems (MIS) for financial institutions
HORUS supports financial institutions at different stages in the evolution of their Management Information System:
MIS diagnosis
IT Master Plan
Needs assessment and detailed specifications within the framework of a CBS implementation or any software acquisition (CRM, client on-boarding solution, etc.)
Support in selecting of software solutions, and technical assistance during the implementation
Support in designing and setting up the interconnection between branches, and to rolling out software at all the branches
Selection and implementation of a shared CBS for the sector
Organization and processes
HORUS supports financial institutions in their organization efficiency projects, or when they launch a new activity, by carrying out organization and process diagnostics and helping them define organization set-ups, roles and responsibilities (RACI matrix), processes and procedures, monitoring tools, and so forth.
Human Resources management
We help microfinance institutions set up or strengthen their Human Resources Management functions. Our expertise in this field includes career management tools and processes; talent management, training and skills development, and setting up a training unit; remuneration and incentives; and job grade scales and core skills tables.
Learn more about our financial-institutions strenghtening assignments